November 23rd, 2014
Wow!! Hurry over to Amazon where they have this Cricut Expression 2 Electric Cutting Machine
marked down to  just $169.99. This is normally $249, so this is a HUGE savings!
Product Description:
12 in x 24 in cutting capability
Compatible with all cricut cartridges ? including cricut imagine cartridges. (cricut imagine cartridges will just cut images, not print images or patterns.)
Larger, faster, full-color lcd touch-screen display with stylus. no keypad overlay required!
Cartridge content pre-loaded on the machine.
Deep cut blade is for cutting material up to 1.5mm thick such as chipboard, magnet material, stencil material and much more. It looks like a green tube with a white label down the left side (underneath the top of the black power cord)
I know several of  you have been wanting one of these, so today is the day to snag one.
Check out these other great deals:
Find more Amazon deals that we have posted here.
Find the perfect gift at the perfect price. Click the banner below:
November 23rd, 2014
Reminder! There is an awesome freebie that you can snag today. Head on over here to snag yourself 5 FREE Pairs of BAby Leg Warmers. Pick 5 of your favorite baby leggings at $10 each. At checkout, enter the coupon code MYSAVINGS and your total drops to zero. Just pay shipping and handling.
This is a $50 value, so this is a very nice freebie. I used baby leg warmers on my kids when they were little and we loved them! I highly recommend you get yours today at this low price. Plus, if you buy the 5 for free, every other baby legging is only $2.
If you don' have little ones anymore, these make GREAT gift ideas.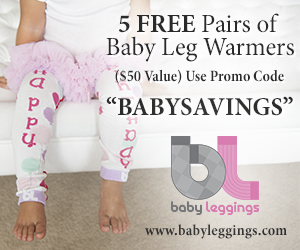 Find more baby coupons and deals here.
More baby freebies:
Find more fun freebies to snag on our FREEBIES Page.
November 23rd, 2014
Shopping for a jewelry lover, or just looking for a new way to organize all of your favorite accessories?  This 2-sided Jewelry Organizer hangs up to clear up counter space, and can hold 54 pieces of jewelry!  Regularly priced at $39.99, you can purchase this jewelry organizer for only $4.99 shipped!!!  Stores and display all […]
Read More
November 23rd, 2014
This gift doubles as both a fun and an educational gift.  The Ravensburger 540 Piece Puzzle Ball normally sells for $45.99, but is discounted to only $28.33.  This 540 piece puzzle includes a base stand and a metal rotation stand, and actually forms a round globe!   This is such a neat puzzle.  Buy one […]
Read More
November 23rd, 2014
Get in the Christmas spirit with these fun family-friendly Christmas movies, all availalbe for $10 or less on Blu-ray!!!  Choose from A Charlie Brown Christmas, National Lampoon's Christmas Vacation, Elf, or The Polar Express! A Charlie Brown Christmas - $9.96 (Reg. $24.98) National Lampoon's Christmas Vacation – $8.99 (Reg. $24.98) Elf – $8.99 (Reg. $24.98) The […]
Read More
November 23rd, 2014
This beautiful ornament is much simpler to make than it looks, turn a plain glass ball into a beautiful personalized and permanent chalkboard gift for a teacher, grandma, or your yearly ornament contribution. It is the perfect ornament to make in our 12 days of Homemade Christmas ornaments. Supplies needed: clear glass ball ornament (you […]
Read More
November 23rd, 2014
WOW! If you're planning on buying a LeapPad 2 for your little ones this year, Amazon is already offering a great deal. Normally priced at $99.99, you can purchase the LeapFrog LeapPad 2 Power Kids' Tablet for Learning in Pink for only $49.99! The Green Color is also marked down, but only to $77.66. The […]
Read More
November 23rd, 2014
Disney Infinity characters are on a lot of Christmas lists this year, but unfortunately aren't on a lot of Black Friday sales.  We're excited that Walmart is having a nice sale happening on the Disney Infinity Elsa & Anna Characters.  Right now when you buy either the Elsa character or the Anna characcter for $12.96, […]
Read More