May 26th, 2017
This post may contain affiliate links, see my
disclosure
Healthy SavingStar Coupon – Save On Corn!
Locally we can use this at Homeland, Walmart and Target.
Save 25¢ on any single purchase of loose Corn..Expires 5/29/2017. Save $0.25.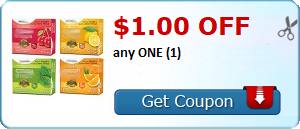 Check out all of the ways that you can use it to save more money on your groceries!
This is a GREAT way to save on fresh produce. Load this SavingStar offer to your card and then head to Homeland, Walmart or Target soon to save big on lettuce.
Looking for a recipe to use your broccoli in?
If you aren't familiar with SavingStar it is easy to use:
1. Click on the eCoupons you like and link them to your grocery and drug store loyalty cards. Locally we can use it at CVS and Homeland.
2. Shop at your local store and use your loyalty card when you check out.
3.The Money then goes to your SavingStar account.
Your total does not change at checkout. Your grocery savings are added to your SavingStar account within 2-22 days. Once you have saved $5.00, you can choose to have your money deposited to your bank account, to PayPal or an Amazon Gift Card! It is a great way to save some extra cash.
Need more coupons? Find more in our Coupon Database.
Check out the latest coupons I have posted on our coupons page.
Leave a Comment